Recognized for her distinctive stylings for nearly twenty years, Corrinn's philosophy of home, is a personal haven that embodies balance and beauty. Each design project is tailored to harmonize seamlessly with the architecture of every space, from commercial to residential, and reflects the individual preferences that go hand in hand with lifestyle and personality. Corrinn's signature, is defined by her inspiring utilization of accessories and fresh interpretations of color.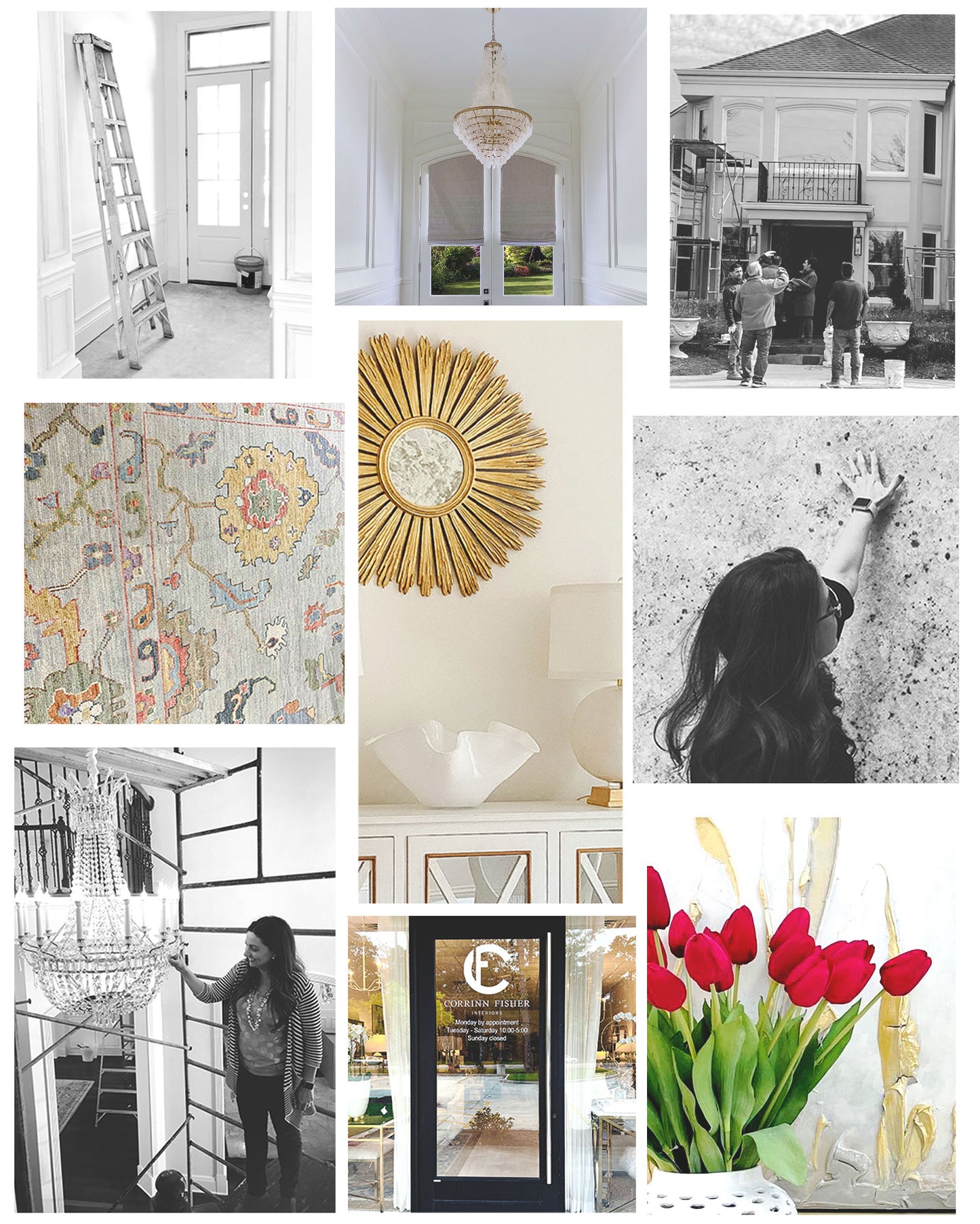 HOW IT STARTED
After years of experience, Corrinn decided to take a leap of faith and open Corrinn Fisher Interiors on the Northshore. Raising the standards and embracing evolutionary style, she is changing the face of what it means to be a leading figure in the design industry. 
Corrinn is a recipient of the "Best of Houzz 2022 Award" as well as 2017, which recognizes the top-rated home pros and most popular designs on Houzz by category across the country and internationally. Her work has been featured in publications like Inside Northside and more.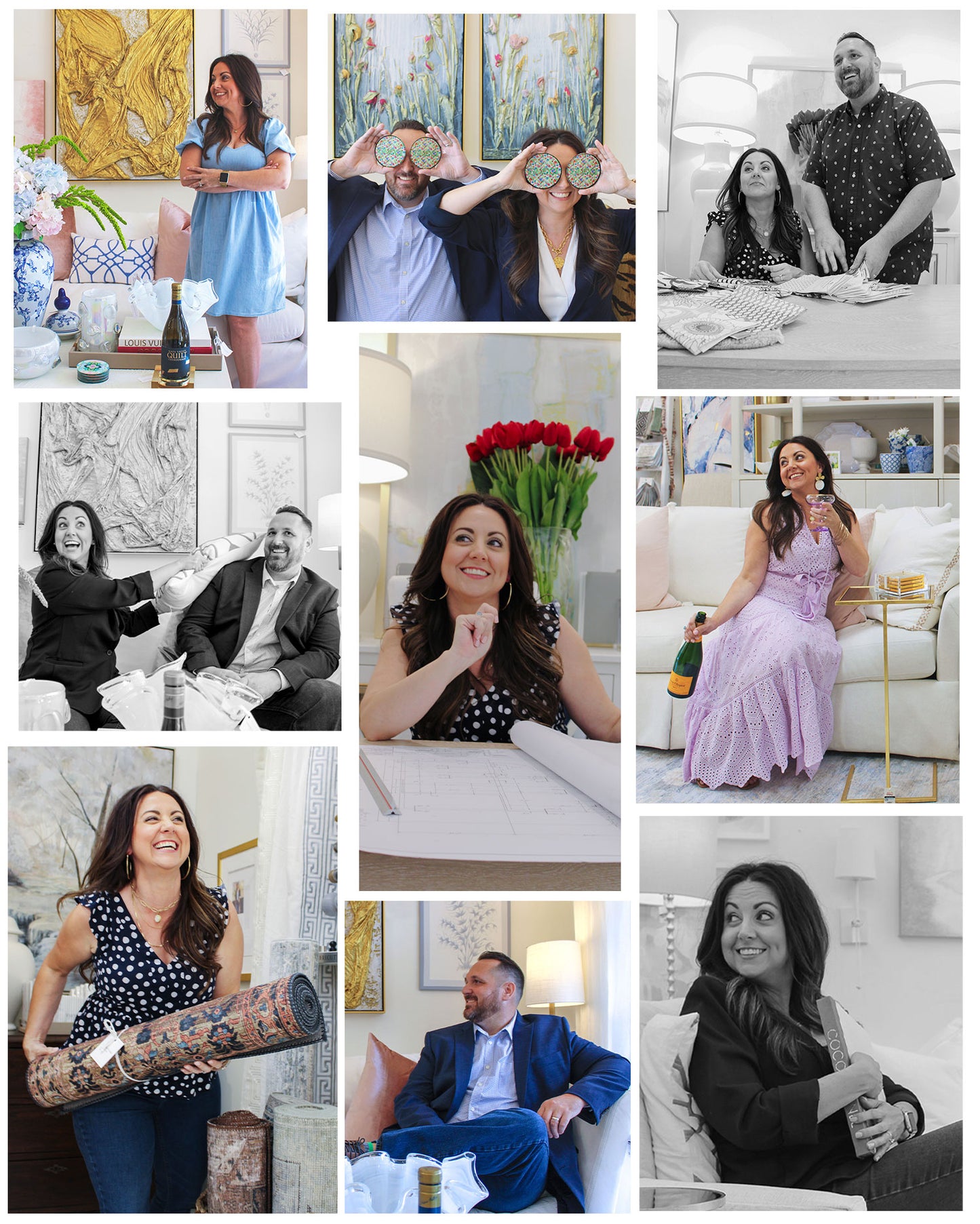 What We Do
Corrinn Fisher Interiors specializes in transforming residential and commercial spaces by providing exceptional furnishings and interior design services throughout the Northshore and beyond. We strive to exceed our client's expectations by creating a space that is a true expression of their style. 
Designing a home or business is more than just procuring selections; it's about building an authentic working relationship and the freedom to create an experience that resonates with every client. 
Frequently asked questions
Why Hire a Designer?

Designers are knowledgeable when it comes to brands, fabrics, furniture, accessories, fine art, and more just to name a few. We coordinate with architects, contractors, vendors, etc to handle any questions our clients may have. Attention to detail is our speciality and this streamlines the process.
What are the benefits of working with a designer?

Designers have access to Trade products that are not available to the general public. We can source unique, sometimes one-of-a-kind products or custom pieces that cannot be found anywhere else.
What is a typical project like?

Once a project begins, we will be in constant communication with you. We are with you every step of the way from planning to styling, or remodeling and so much more. From concept to installation, we want to ensure that you are pleased with the final design and experience.
Can you help me pick paint colors and nothing else?

Yes, we can! We believe that wall color is one of the most important aspects of a beautiful space. At the end of the meeting, you will have a list of all of the paint colors, sheen, and surfaces that we think would look great in your home.
Is a retainer required?

Yes, we ask for a deposit on our design services and later that deposit goes toward your project.
Delivery Services

Typically we will have your item delivered to our store to inspect an make sure everything is in order.

We then help arrange delivery and coordinate installations when necessary.
We have kids and are concerned about durability. Will your selections hold up/be easy to clean?

Yes! We have multiple lines that carry durable, pre-treated fabrics. These fabrics have advanced technology in stain resistance, durable construction, liquid repellency, odor resistance, and UV and fade resistance. We choose the fabric that best meets our client's needs based on the space in which it will be used.
Can you work with my budget?

Yes! We can help find items that are comparable to your liking within your budget. Remember, sometimes your budget guides how close we can get to the desired look.
How will you present your design concept and ideas?

It depends on the project. We sketch up renovation, and construction projects to give you a visual of what your space will look like. Every client is different and we present accordingly.
What Services do you offer?

We offer a full-service interior design experience by managing the process from concept to installation. We specialize in both residential and commercial design projects. If you are building a new home, we can work with the architect and/or contractor. We also offer consultations paid by the hour.
How Do I begin a Project with CFI?

Fill out our consultation form and submit it so we can learn more about your wants and needs. Once we have received your submission we will schedule a consultation and get started! Our goal for every project is to develop and execute design concepts that are both functional and stylish.
Where are you located?

Corrinn Fisher Interiors is located at 70515 LA-21 Suite B, Covington, LA 70433
What are your hours?

Monday through Saturday 10 am-5 pm.
What should I bring to our initial meeting?

Bring any images that you have collected from magazines, online searches, or your favorite Pinterest Boards! Your inspiration will help give us a better understanding of your style and the direction in which we need to proceed.
Does CFI have a minimum project size?

We do not have a minimum project size.
How long will the design process take?

On average most interior design projects will take anywhere from 3–6 months depending on the scope of the project. When selecting custom furniture that is built to order, items can take 4 months (sometimes more, sometimes less) to arrive.
During the remodeling process, what is expected of me? What will I have to do?

If your interior design project has a remodeling or new build component, we stay in constant contact with the contractors and frequently visit the job site to ensure work is progressing on schedule, and that the designs are being built as intended.
Should I expect Delays on Orders?

100% yes! The residuals of the pandemic have slowed everything down— including design. We are adjusting and evolving to cope with the issues of supply chain shortages, shipping delays, and manufacturing delays, with as much grace as possible and ask our clients to do the same.
How long does it take to receive my customized item?

The lead time will depend on how and where the piece(s) of furniture is made, but will usually take upwards of 16 weeks.